SpringSound (v3.3) – physical-modeling synthesizer


SpringSound is a physical-modeling audio synthesizer that produces sounds by simulating interactions and vibrations of a set of activators and masses connected to springs. The model offers detailed control of an array of features including: gravity, bouncing, fluid and static friction, mechanical limits, non-linear functions, and more.
It can be used as a sound generator as an effect using its Audio-In feature.
SpringSound can be controlled by a standard MIDI keyboard and directly from the iOS device screen. With the exception of a reverb component, the audio output is generated entirely by the physical models.
SpringSound is Audiobus®2 compatible, so you can route its output to external effects, recording and looping apps, and you can also use it as an effect entering a totally new world of physical-modelling effects.
SpringSound app is designed for optimum use with the Haken Continuum (www.hakenaudio.com) and integrate an IOS Continuum Remote allowing a very comprehensive and accurate remote control of the Continuum from you iPad or iPhone (access to all parameters except programming the EaganMatrix).
SpringSound has been designed to explore sounds domains you won't be able to access with other synthesis technics.
It expands your sonic palette with a new world of physical sounds. It is a rich musical instrument, a sophisticated sound-design tool and an entertaining sonic playground.
SpringSound is the big brother of my former Anckorage-Spring
SpringSound small video introduction
SpringSound Physical engine introduction
SpringSound Preset Demo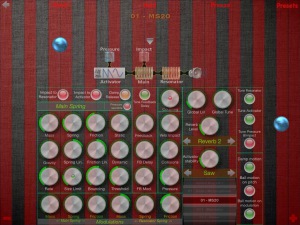 SpringSound playing surface and parameter control knobs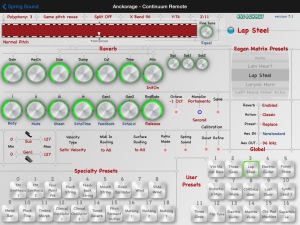 SpringSound Haken Continuum Remote control
---
Main Features:
A unique, powerful, and fully editable, physical modelling synthesis engine,
A refreshing alternative to common subtractive analog synthesis techniques,
Detailed edit and real-time MIDI control of real-world parameters like Mass, Force, Gravity, etc.
Can be used as a sound generator or as an effect processor,
Create a wide range of rich sounds from realistic to other-worldly, from simple to dangerous,
88,200 Hz internal sampling rate,
IOS Haken Continum Remote (iPad, and iPhone from version 1.2),
Core MIDI compliant (including virtual and network MIDI),
Playable by any MIDI device,
Playable via touchscreen with innovative physical controls,
Effective preset import/export via iTunes File Sharing,
Fully Audiobus®2 compliant including stat saving, and based on The Amazing Audio Engine (by Michael Tyson)
Inter-app audio compliant,
Available on iPad and iPhone, with portrait and landscape mode supported.
Download manual : SpringSound
---
V1.1 Release notes:
This 1.1 version brings an important set a functional and technical enhancements.
Main functional new features are:
Addition of IAA (Inter App audio) Transport User Interface
Important final audio stage improvement (less aliasing and better saturation control) and numerous audio improvements
Factory presets update (addition and optimisation)
Addition of a saturation indicator (on the global level knob)
Addition od a modulation stability control
Addition of a mail exchange feature, and IOS recognition of SpringSoud presets (received SpringSound presets will directly open the app via Open In)
Realtime controls smoothing (pitch and modulation)
Haken Continuum Remote:
Quicker preset access
Addition of a User Preset Save feature for the Haken Continuum Remote
UI improvements and speedup
Main technical new features are:
generated with IOS8.1 SDK (but still IOS 7 compatible)
updated Audiobus SDK (2.1.5)
updated TAAE (The Amazing Audio Engine) SDK (1.4.5)
minor bug fixes
Of course, rating and comments are always welcome !
---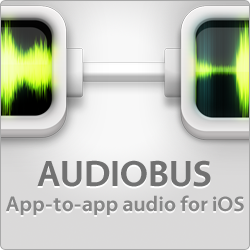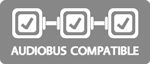 ---
Credits
Anckorage Spring and SpringSound are the result a very hard single developer work, but won't have been possible without the help from quite a lot of people !
Many thanks to:
Lippold Haken – Edmund Eagan www.hakenaudio.com/Continuum/
Thanks for their help for beta testing Nanisound John Hammaren Eric Von Bayer Lippold and Dawn Haken Jesse Chappell
Midi library : Pete GoodLife github.com/petegoodliffe/PGMidi
The Amazing Audio Engine: Michael Tyson theamazingaudioengine.com
Audiobus & Core audio: Michael Tyson atastypixel.com audiob.us
Cocos2D, Box2D and other IOS tutorials www.raywenderlich.com
Domestic Cat for rotary knobs github.com/domesticcatsoftware/DCControls
Icons from app-bits app-bits.com/free-icons.html
Lots of questions answered on stackoverflow.com